The process of building your dream home with Grange Homes is personal and is important to us that you are kept informed at each stage with all the fine details. The way we like to build.
The Building Process can be quite involved. To help explain better, we've tried to break it down for you. Please click on the links below to get a better idea of how we work and the processes involved.
Initial Design
Once you have selected Grange homes to provide you with a quote for your new home, renovation or development property you will experience a personalized approach by dealing with the owner Tony Caruso. At Grange Homes we guarantee to take very seriously the responsibility of working with you to consolidate your unique vision with our creativity and pragmatism into a magnificent residence built to suit your lifestyle no matter the size or budget. With selected designers and the personal input from Tony Caruso, along with your ideas we will translate your vision into a practical and beautiful building design. Tony will take you right through from the initial interviews, meeting you on your site, into preparing preliminary sketch plans and finally to detailed plans that you are happy with. Once we are all happy with what has been proposed we will present an estimate of costs to you and make sure everything is on track.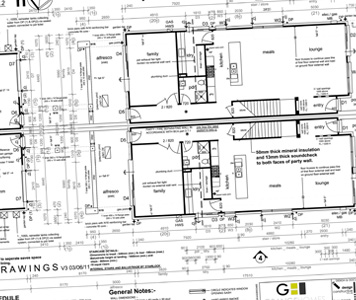 Planning Approval
We take the time to have meetings with the Local Council Town Planners, to receive their advice on what they will or won't approve in the very early design stages. Councils these days require quite detailed plans to be provided in order for them to process a planning application. The information they prescribe for a planning application is almost as much as would be required on full working drawings. It is for that reason we need to make sure what we are presenting will get approved and that it won't be changed too much as we move forward. We will keep you abreast of all the many council requirements, stand up for your rights should they become overbearing, ensure they deal with your application promptly and make sure there are no impediments getting in the way of an approval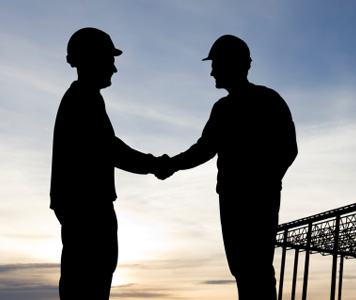 Working and Structural Drawings
Once we have received planning approval, the third phase of the design procedure is to translate the sketch drawings into working and structural drawings and a detailed specification of finishes and standards throughout your home.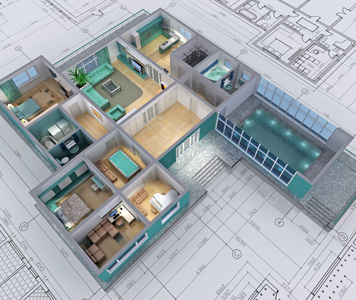 Selections
At this stage we introduce you to a wonderful team of consultants who will make your selections journey a pleasant and enjoyable one as you take your time carefully selecting colours and finishes from Adelaide's leading quality suppliers. When the detailed drawings and selections have been prepared we send these drawings out to our regular subcontractors and suppliers and obtain back from them firm quotations. When these quotations have been received we calculate the quantities and collate the information to form a firm, fixed price Construction Cost Quotation. A very important point you should be aware of is the fact that all of your provisional sum (PS) and prime cost (PC) allowances in our specification have been sent to our subcontractors and suppliers to obtain actual quotes. This means you are secure in the knowledge that there will be no "hidden" extras after signing the Building Contract with Grange Homes.
Commitment
The last phase of the design procedure is for you to accept the quotation for the construction price. We then submit all of the construction drawings and engineering to a Private certifier to obtain Building Rules Consent Once the building rules consent is issued, all documents are lodged to council for Final Development Approval. Once Council has issued Development Approval and the Construction Contract has been executed we can proceed immediately with construction.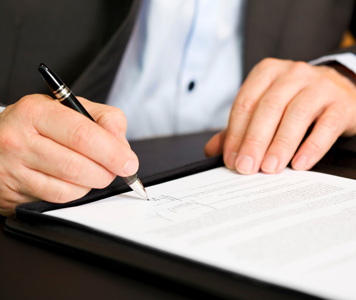 Construction on Site
The father and Son team of Rocco and Tony Caruso share over 40 years of building experience between them. At Grange Homes the on site Superviser is the owner of the company Tony Caruso As this is the only way we can Gaurantee the difference. The most important work of a building company is the work performend on site , The Quality control is again the most important detail ensuring you receive another great Grange Home. You will receive invitations to site regularly as we take pride of our product and enjoy sharing the building progress with each owner introducing you to our team of friendly and experienced Trades, working on your home.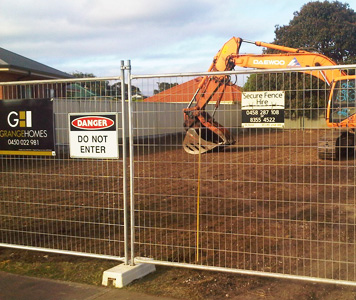 Handover and Moving In
When construction is practically completed with attention to detail, Tony will again invite to inspect your new home to go over each room with fine detail ensuring you are completely satisfied with the finished product. Once you are happy to accept the home , Tony will then book in Handover and you will then be given all documentation such as manuals, warranty certificates and of course the keys to your new home!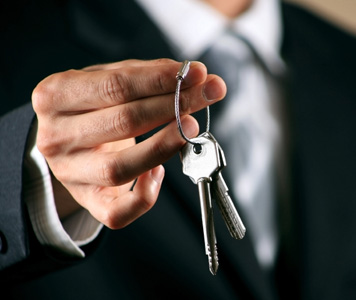 Added Services
As an added service if not already included in your home we also have consultants who can assist you with interior decorating, home theatre systems, furniture layouts, swimming pools, landscaping and just about any other item that you could possibly require in a home. What's more, our transparent process allows you to deal direct with most of these consultants without the need for us to apply any margin or obtain commissions from them, or indeed even use them if you have another preference.